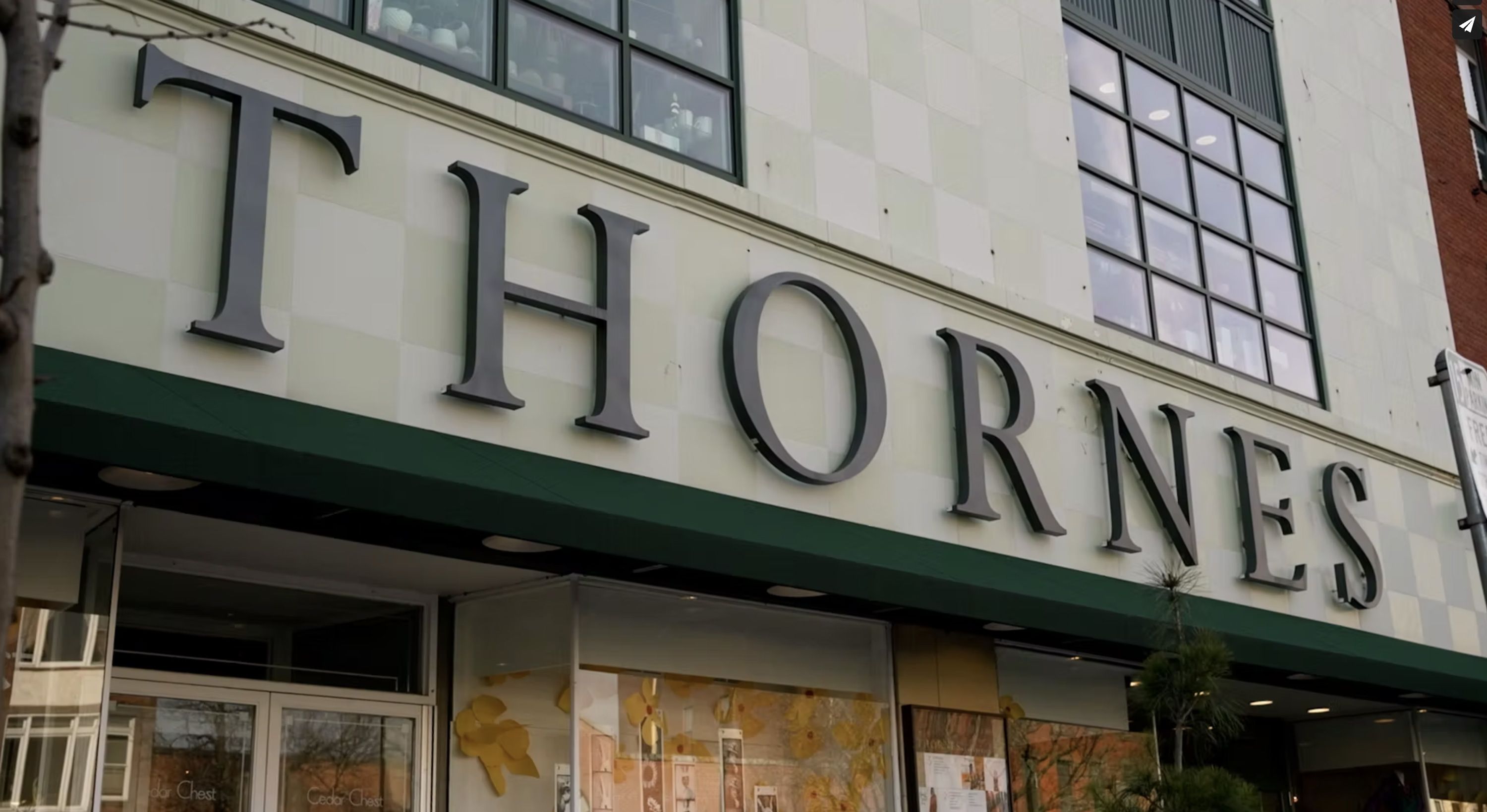 About Thornes
Welcome to Thornes! Find something new. Make a memory. We promise you'll want to return, again and again.
Whether it's your 100th time visiting or your first, Thornes will surprise and delight you with unique offerings, delicious bites, and exquisite architecture. Located on the vibrant, lively main street of downtown Northampton, this historic commercial building is home to an array of independent, locally-owned retailers and restaurants—some of which have thrived in Thornes for 40 plus years. While it has evolved, expanded, and changed owners several times since the building's construction in 1873, its commitment to locals and out-of-town visitors alike remains constant.
Many first-time visitors are surprised by the size and scope of the building and its bazaar-style vibe, gleaming floors, and enduring architectural features. And those who have visited countless times over the years (or worked within its walls!) are still wowed year 'round by the frequently updated window displays, holiday decor, and other distinctive touches. Thornes Marketplace is truly a hub of activity, commerce, and local pride, welcoming all who eagerly enter its doors. We can't wait to see you!